Whilst there is scientific evidence to support the use of medicinal cannabis in therapeutic treatment for some conditions and symptoms, to date, there has been a lack of large real-world evidence showing quality of life changes in patients accessing medicinal cannabis.
Conducted by researchers at the University of Sydney, The QUEST Initiative aims to be the world's largest clinical study investigating quality of life in patients prescribed medicinal cannabis. The study will assess the baseline symptoms patients experience from their diagnosed condition before taking medical cannabis and then compare the severity of these symptoms over time following the commencement of medicinal cannabis therapy.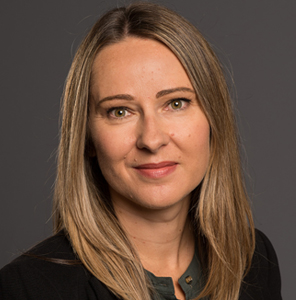 Dr Claudia Rutherford

- Principal Investigator
Faculty Medicine and Health, University of Sydney
A/Prof Rutherford is a health psychology researcher with extensive experience in conducting multi-centre qualitative and quantitative research, the development and evaluation of health-related conceptual framework and patient-reported outcome (PRO) measures, and psychometrics across multiple health conditions (including cancer).
In her role as the Deputy Director of the Quality of Life Office, A/Prof Rutherford provides high quality, expert advice, training and technical support services relating to the inclusion of PRO measures into industry independent cancer clinical trials.
Ms. Margaret-Ann Tait

- Project Manager
Senior Research and Administration Officer, School of Psychology, the University of Sydney.
Ms. Tait is the Senior Research and Administration Officer and has been with the Quality of Life Office since 2015. During this time, she has project research managed a large multi-site international study of quality of life in early bladder cancer, and has extensive experience in electronic administration of patient-reported outcome questionnaires. 
She has degrees in Psychology, B.A.S. (Hons) and MSc (Coaching Psychology), and will be conducting the QUEST study for the degree of Doctor of Philosophy (PhD) at The University of Sydney.
Professor Stephan Schug

- Pain Management Advisor

Stephan Schug is Emeritus Professor and Honorary Senior Research Fellow in the Medical School of the University of Western Australia, Perth, Australia; he recently retired from his previous positions as Chair of Anaesthesiology and Pain Medicine and Director of Pain Medicine at Royal Perth Hospital, Australia. 
His principal research interests include the management of acute and chronic pain, cancer pain, regional anaesthesia, the pharmacology of local anaesthetics and analgesics and quality improvement in health care.
Professor Schug studied medicine at the University of Cologne, Germany, where he also obtained his MD in clinical pharmacology and subsequently specialised in anaesthesia and pain medicine. He has written amongst others 80 research and 180 review papers. He is currently on editorial and review boards of several leading journals an active member of several pain and anaesthesia societies including just retired member of the Board of the Faculty of Pain Medicine of ANZCA (FPMANZCA).
Professor Serge Perrot

- Pain Management Advisor
Professor Serge Perrot is a rheumatologist and pain specialist who divides his time between clinical work as Head of the Pain Centre at Cochin Hospital, Paris, France, and academic work as Professor of Clinical Pharmacology at Paris University. He is also a Councillor for the International Association for the Study of Pain, the past-President of the French Pain Society and works at the Paris INSERM Research Unit 987, part of the French National Institute of Health and Medical Research.
Following his fellowship at the Cochin and Bichat Hospitals between 1985 and 1989, Professor Perrot gained his certification in rheumatology and qualified as an MD from Paris Descartes University in 1989. Between 1991 and 1995 he was Assistant Professor at the Rheumatology Department of the Cochin Hospital. He continued his studies at the Paris 6 and Paris 12 Universities becoming a specialist in pain medicine (1997) and completing a PhD in Neuroscience (2001) and a Masters in Ethics and Philosophy (2016). His fields of interest and research include pain in osteoarticular disorders, the pharmacology of pain, patient education and innovative technology in pain management. 
Professor Serge Perrot has been a clinical investigator for hundreds of studies on pain, rheumatology and osteoporosis and a national or international co-ordinator for 45 of these studies. He has published 140 articles in international medical journals. He is also a member of several international boards concerned with pain in rheumatology. In addition to his membership in several French rheumatological societies, Professor Perrot is a member of the International Association for the Study of Pain and the European Pain Society.
Dr Daniel Costa

- Statistics Advisor
Pain Epidemiologist and Statistician
Dr Daniel Costa is currently employed at the Pain Management Research Institute, Royal North Shore Hospital. He is also a Senior Lecturer – School of Psychology, Faculty of Science, the University of Sydney
Dr Daniel Costa has been affiliated with the QOL Office as either employee or collaborator since mid-2009.  
He provided psychometric and statistical expertise to the Cancer Australia QOL Technical Services on a part-time basis 2013-2015, assisting with direct advice to CTGs, educational activities, and the development of online resources. 
Dr Costa has published articles discussing theoretical and methodological issues related to PROs. He has analysed data for a variety of projects involving PROs since 2009, conducting a range of sophisticated psychometric and statistical analyses with a focus on quality of life, fear of cancer recurrence, perceived cognitive function, unmet needs, and pain. He has also taught statistics and psychometrics to under-graduate students and PRO assessment theory and methods to post-graduates and consumers. 
In 2015, Dr Costa obtained a position with Royal North Shore Hospital, but remains involved in the QOL Office as an honorary associate, as well as providing specialist advice as needed.
Dr Rachel Campbell

- Sleep and Fatigue Advisor
Postdoctoral Research Associate, Sydney Quality of Life Office, School of Psychology, the University of Sydney
Rachel Campbell is a Postdoctoral Research Fellow at the Sydney Quality of Life Office, based at the University of Sydney. Her background is in health psychology research and her PhD focussed on examining psychological predictors of fatigue and sleep disturbance in individuals with a range of chronic health conditions. Her current research focusses on optimising the use of patient-reported outcome measures to assess and manage symptoms in oncology research and clinical practice, with the goal of improving cancer patients' symptom burden and health-related quality of life.
Health Economist and Associate Professor, School of Public Health, Curtin University
Richard is a Health Economist with ongoing interest in the economic evaluation of healthcare, the measurement and valuation of quality of life, discrete choice experiments and econometric analysis of large panel datasets. He holds an BA(Hons) in Philosophy and Economics and an MSc in Health Economics, both from the University of York in the UK, and a PhD from the University of Technology Sydney. He recently completed an NHMRC Early Career Research Fellowship to explore patterns and preferences around quality of life. He is a Chief Investigator on projects currently funded by the NHMRC and the ARC. He is an associate editor of Value in Health, and is a permanent member of the Economics Sub-Committee of the Pharmaceutical Benefits Advisory Committee (PBAC).
Dr Leon Warne

- Technical Advisor
Dr Leon Warne is a Pain Medicine Academic, R&D Consultant, Adjunct Senior Lecturer, Murdoch University, Honorary Senior Research Fellow, Curtin University, and Head of Research and Innovation, Little Green Pharma.
Dr Warne is a researcher and academic with over 15 years' experience in the field of pain medicine. He holds a Bachelor of Science in Biomedical Science, a Doctorate of Veterinary Medicine, a Masters in pain medicine and a PhD in pain-management and assessment.
Leon leads a translational researcher group investigating a genetic treatment for people suffering chronic neuropathic pain.  He maintains academic positions as an adjunct senior lecturer at Murdoch University and honorary senior research fellow at Curtin University. His passion for research and development focused on providing integrative medical solutions to improve patient quality of life led Leon to his current role as Head of Research and Innovation at Little Green Pharma. His clinical research interests are assessment and management of pain in patient's incapable of self-reporting; and utilisation of novel drug delivery technologies to optimise the bioavailability and dosing efficacy of analgesic pharmaceuticals